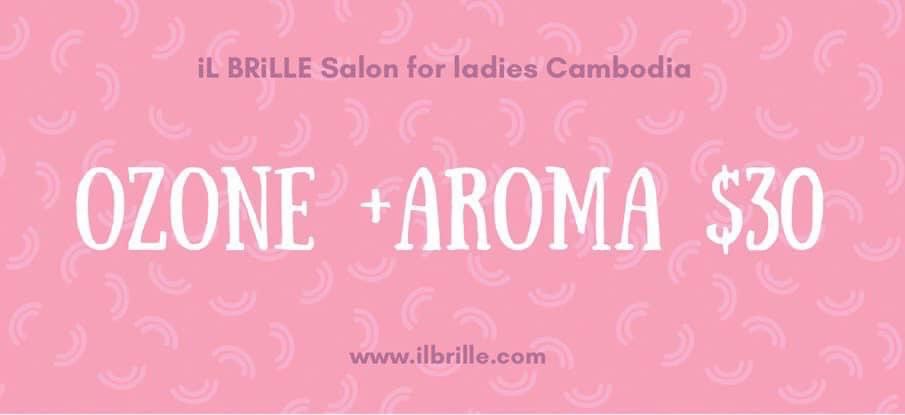 Discount 10$ immediately for OZONE + AROMA 70 minutes!
Facial massage using Japanese technology OZONE + AROMA refreshes your skin, remove toxic substances in the facial layer, treat facial allergy, reduces swelling, removes excess fat, delays aging, return tighten skin, and helps relieve stress can recovery.
Please call us below or contact us through our Facebook page for reservations.
TEL : 012 749 769 ឬ 081 749 769
Online Booking & Our Facebook page "IL Brille Cambodia Facial SALON for Ladies" :
https://www.facebook.com/ilbrille.kh
Our Salon Infomation
Our Company Website:
iLBRiLLE Cambodia – Japanese style beauty salon
Location: Phnom Penh Hotel Ground floor #35