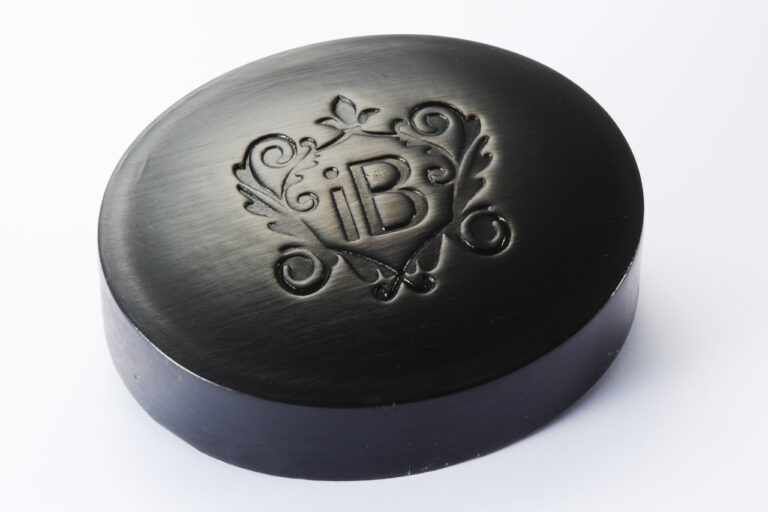 "ប្រហែល 50% នៃសាប៊ូដុំមានជាតិសំណើម សារធាតុរ៉ែ និងសារធាតុផ្សំផ្សេងៗទៀត! ដូច្នេះហើយ ស្បែកមិនប្រែជាតឹងណែនឡើយ!"
សាប៊ូលាងសម្អាតមុខដែលផ្លាស់ប្តូរពេលវេលាលាងមុខប្រចាំថ្ងៃរបស់អ្នកទៅជាពេលវេលាស្ងប់ស្ងាត់ និងរីករាយ ដោយរង់ចាំការវាយនភាព និងលក្ខណៈពិសេសប្លែកៗដែលបន្តការលួងលោមនីមួយៗ។
ហ្វូម​ដែល​ក្រាស់​ខ្លាំង និង​មាន​ក្រែម​រុំ​ស្បែក​យ៉ាង​ទន់ភ្លន់ សម្អាត​វា​ដោយ​ថាមពល​សម្អាត​ដែល​អាច​កម្ចាត់​ចោល​សូម្បីតែ​គ្រឿងសម្អាង​ស្រាលៗ និង​ចម្រាញ់​យក​តែ​សារធាតុ​រ៉ែ​ពី​រុក្ខជាតិ​ព្រៃ​ជាង 30 ប្រភេទ (*1)។
វា​ជួយ​សម្អាត​ស្បែក​និង​ផ្តល់​ឱ្យ​វា​ស្អាត​, ភ្លឺ​និង​ស្បែក​ភ្លឺ​។
បន្ទាប់ពីភាពចាស់អស់រយៈពេល 3 ខែ សាប៊ូកក់សក់ក្រាស់ និងក្រែមត្រូវបានបញ្ចប់។
ខណៈពេលដែលការរុំស្បែករបស់អ្នកយ៉ាងងាយស្រួល វានឹងធ្វើឱ្យស្បែករបស់អ្នកទន់ រលោង និងភ្លឺថ្លា។ រាល់ពេលដែលអ្នកប្រើវា ស្បែករបស់អ្នកនឹងប្រែជារលោង និងប្រែជាស្បែកស្រស់ស្អាតបែបធម្មជាតិ។ កម្ចាត់​ភាព​កខ្វក់​ពេល​ផ្តល់​សំណើម។ វា​គឺ​ជា​សាប៊ូ​ដែល​ត្រូវ​ការ​ពេល​វេលា​និង​ការ​ខិតខំ។
1 Kombu, wakame, hijiki, ម្ជុលស្រល់, ស្លឹកប៊ីវ៉ា, ស្លឹកហ៊ីណូគី, ស្លឹកតាត្រៅ, ស្លឹកជីងហ្គោ, ស្លឹកម្លូ, ដើមឬស្សី, ស្លឹកឬស្សី, ស្លឹក kudzu, ពន្លកវ័យក្មេងរបស់ itadori, Houttuynia cordata, yomogi, makomo, sorrel, hakobe , sugina , Sorrel, Nozeri, Cresson, Nokanzo, Gishigishi, Obako, Karasunoendo, Danpopo, Amadokoro, Kakidooshi, Kuco
/
<the frame kneading method>
In the frame kneading method, raw materials are prepared in a boiler, heated, and the neat soap, the soap base, is extracted from the boiler, poured into a frame, and dried. The frame kneading method is a traditional method in which glycerin is poured into a frame and then dried. In the frame kneading method, glycerin is left over. This glycerin is a substance that is indispensable in the manufacture of cosmetics. It is an indispensable substance in the manufacture of cosmetics and serves as a moisturizer. Flame-kneaded soap contains this moisturizer. Because of the presence of this moisturizing agent, the skin does not feel tight after washing. The soap is made by iL BRiLLE. iL BRiLLE Facial Soaps are handmade using a special technique that combines the traditional It takes about three months to complete the handmade process.
<Features>
mugwort, dandelion,
mulberry leaves,
Luxurious black colored soap, blackened with insoluble minerals, rich in lather and fine creamy lather that moisturizes and cleanses the skin. The rich lather and fine, creamy foam moisturize the skin while thoroughly removing grime and can be used as a "double face wash" to remove makeup and dirt such as sweat and oil in a single wash, leaving the face feeling moist and clean without feeling tight.
<Directions>
Lather thoroughly with palm of hand (or lathering net) and wash by stroking the skin without rubbing. After washing, rinse thoroughly with warm water.
<How to stirage>
After using the soap, drain off the water and store the soap in a dry place.